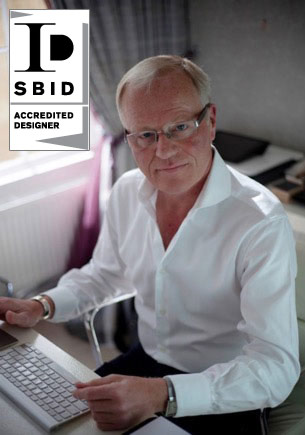 Peter Higgins
Design Director
Peter James Design
Peter is an accredited Designer of the Society of British and International Interior Design (SBID) and has over 25 years of extensive experience of interior design and refurbishment of the period and listed properties.
Originally trained as an hotelier at Westminster Hotel School in London, Peter's career included being the youngest UK Hotel General Manager also working for Intercontinental Hotels. He eventually owned and operated country house hotels including Grade 1 listed Kitley House in Devon. His experience in converting these properties led him into the world of interior design.
"Design is simple – that's why it's so complicated"
Peter's projects have spanned the South West of England, Berkshire, Central London, Southern Spain and New York. A diverse range of interior styles has been implemented to mirror the individuality of his clients. Special commissions have included a gold embroidered wall-hanging for Heston Blumenthal, a 40-foot long ceremonial table cloth for Eton College, refurbishment of houses opposite St George's Chapel Windsor for a Military Knight, the design and supply of a kitchen to the Falkland Islands and an invitation to submit designs for the Royal Opera House, Covent Garden.
Project values have ranged from £5k to over £500k.